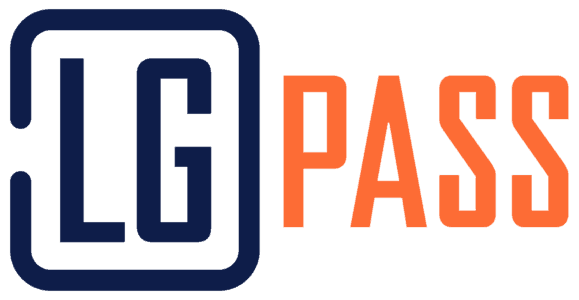 Turn Time into Money – Literally!
(with our Secret Weapon, now available to you)
LG Pass helps land investors connect with more land owners, communicate more effectively, and close more sales.
Easily organize paperwork while scaling your passive income.
It's not enough to work hard. You have to work smart.
Scaling your land investment business has never been easier. Instead of painstakingly creating every document,
and completing every admin task yourself, you can simplify even the most detailed parts of your admin tasks with LG Pass.
Created for Land Investors…by Land Investors — it's the tool we all use to generate 7 figures every year
It's the tool we all use to fill our banks accounts, month after month!
We created LG Pass to simplify our businesses so we could scale more efficiently, spending less time on tasks we could automate.
Now it's available to you, along with our full complement of developers and staff to ensure it's continuously updated and works seamlessly for your business.
You Get Way More than an Automation Tool
Saving you time is at the heart of the LG Pass. Tasks that used to take hours, now take minutes. Leaving you more time to find land, close deals, and make more money.
Paperwork completed in the touch of a button
The LG Pass formats, fills in, and prints out offer letters, contracts, and closing documents in seconds, saving you time and frustration.
Organize your paperwork
Why settle for making one offer when you can make twenty? Or fifty? Once you discover how effective you can be when you eliminate antiquated spreadsheets and handwritten notes, you'll never go back.
Address verification
No more returned mail with our automatic address verification. LG Pass makes it easy to communicate with prospective sellers and avoids wasting resources.
Never miss an important document
Deeds, promissory notes, purchase sale agreements, land sale contracts. The LG Pass makes it easy to stay organized and in control while scaling your business.
Delegate to your team
LG Pass will allow you to delegate tasks to your team members so you can focus on growing your business – instead of on the more mundane tasks behind the scenes.
Try out the Tool Saving Land Investing Pros Thousands of Hours
Ready to scale your land investing business? Ditch the overwhelming amount of paperwork and start seeing more results. Try it for a month for free — kick the tires — try every feature, I think you'll wonder why you ever tried to get by without it.
LG Pass is a game changer. See for yourself today:
One month trial, no obligation, cancel at any time by emailing us at: [email protected].
"The land business is best pursued by anyone driven to find freedom in their lives. Automation is a key feature of creating a business that allows you freedom. In my mind, LGPass is not only a tool tailor-made for land investors, but is essential to my search for freedom."
---
Are you already a member?
LOGIN